Akin Denton (Head, Business Development & Client Services)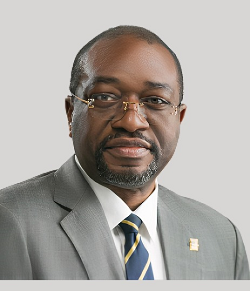 Akin Denton is the Head, Business Development & Client Services; his financial services industry career spans over 25 years, with stints in branch operations and electronic banking, before transitioning into the pension industry as a pioneer management staff at First Pension Custodian Nigeria Limited.
Before this, Akin had served as a pioneer staff of the Western Union Money Transfer Services and was also involved in the initiation of the issuance of Mastercard in Nigeria during his time at FirstBank.
Akin holds a Master's Degree in Agricultural Economics from the University of Ibadan and has attended several foreign training and courses at the University of Chicago Booth, London Business School, Regenesys Business School South Africa (AMP), Thomas Murray London, Euromoney and ICAP South Africa.
He loves cricket and currently sits on the Board of Trustees of Foundation Cricket Club, Lagos.